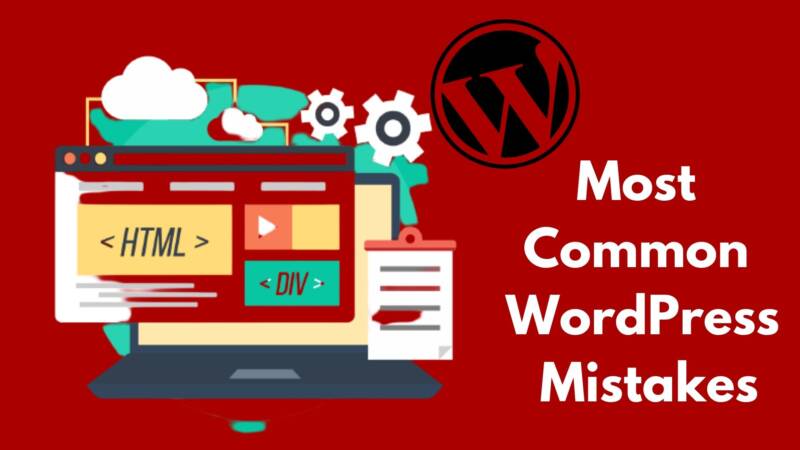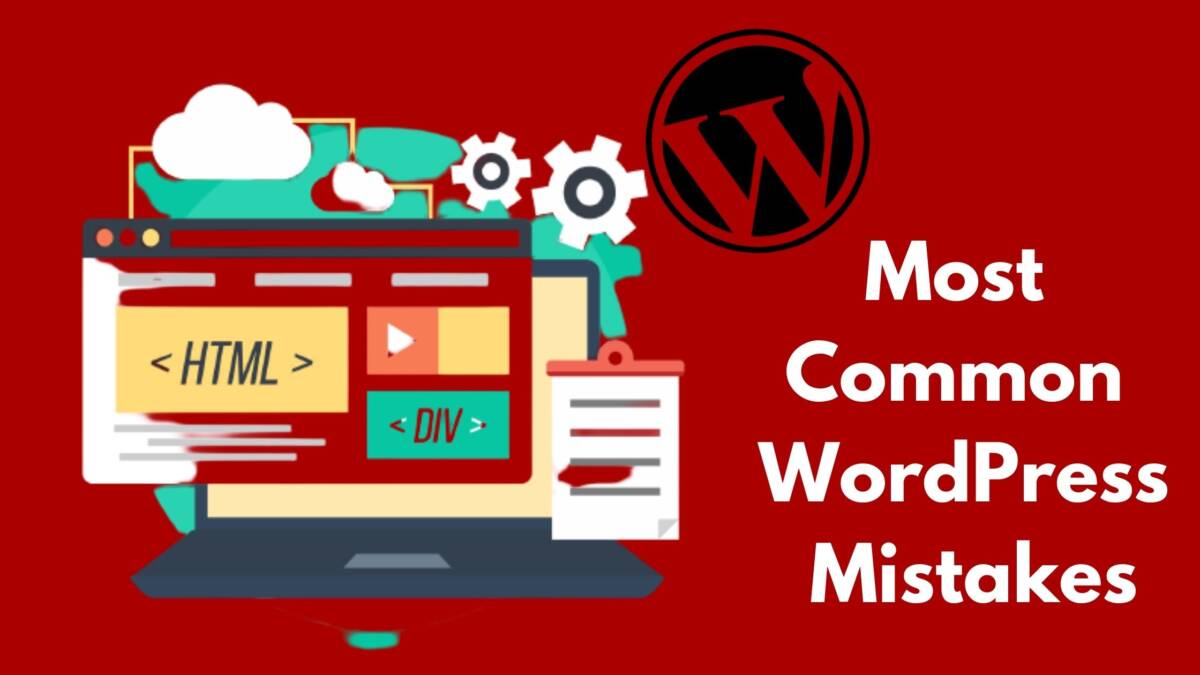 WordPress is the most popular content management system for a while. It offers a lot of options, plugins, and customized features allow for beautiful, user-friendly sites. WordPress community grows day by day, over millions of websites run on WordPress content management system. If you're a WordPress user who just started their career, you're going to make few WordPress mistakes.
The key thing is you can avoid these dumb WordPress mistakes. In this article, we present you some basic WordPress website mistakes that most WordPress users make. Let's jump into it.
Not using any Plugin related to SEO:
Search engine traffic is an important thing for any profitable online business without organic traffic, you can't make sales. Search engine traffic is not only free, but it is one of the best ways to convert most of the visitors into customers as they are searching for the solution to their problem.
If you're a WordPress user for a while and not using an SEO plugin, you're making a huge mistake. There are hundreds of SEO plugins available in WordPress ranging from free to premium packages.
Ignoring Updates:
WordPress regularly releases new updates with the new version and problem fixes. Typically, security is the main reason for updates. These are also fixed to increase the performance of your website.
By ignoring updates, you're exposing your website to unnecessary security concerns and decrease the experience of users.
The same thing goes for plugin updates if the auto-update feature is not available.
Not taking Backup Regularly:
It is very critical to backup a site, otherwise, you risk losing everything. You can't do anything when a hacker hacks your website and modifies all your files. If you regularly take a full backup of your website, even if some hack your website, you can restore all your files without losing any of your data.
There are many more plugins and tools available to backup your WordPress site files. At least use a free backup tool or plugin to regularly backup your websites.
Using Huge Size Images:
Image optimization helps you to prevent your WordPress site load slow. The slower your web page will load, it reduces the user experience. By reducing the image size by maintaining its quality allows your website to load quickly.
Uploading a huge image is only going to slow down your image load time and may cause people to quickly leave your website.
Take the time to optimize every image you're uploading to ensure your site load quickly and run smoothly. An unoptimized image should be removed and replaced with an optimized version.
Using Cheap Web Hosting:
The success of a site very highly depends upon your web hosting. If you're really serious about your site, you must invest in a respectable hosting for it.
With cheap hosting, you get what you pay for. Cheap hosting companies generally flooded their servers with too many client accounts.
Therefore, you should always go for good and reputed web hosting companies.
Installing too many plugins:
There is a plugin for everything in WordPress, but that doesn't mean you need to add all to your site. The more plugins you install on your website, the more problems you'll get. Certain plugins can cause your conflicts with your theme and make your site runs slow.
Don't install a plugin if you can achieve the same results through code.
Using Weak Passwords:
Many people still use a lot of vulnerable passwords. A strong password should always have these four characters in them:
Special Characters
Numbers
Uppercase
Lowercase
Testing New Stuff on a Live Site:
Many WordPress users repeatedly make this mistake. Suppose you have a live site and you wanted to install a plugin, just to save an extra effort, you install the plugin directly on the live site.
What if something goes wrong, and you need to put your site offline to fix the new damage.
Let's see some of the things you're going to lose:
Conversions and Sales
Organic Traffic
Advertisement Clicks
Affiliate income
Lose your Search Engine ranking and many more.
In simple words, you're going to lose money and search engine traffic.
Bottom Line:
The bottom line that these common WordPress mistakes killing your website and are easy to correct. There are many more WordPress mistakes most people make, but the above-mentioned are the most common WordPress mistakes and need to avoid.
If your website is suffering from any of these mistakes do let them solve as soon as possible.